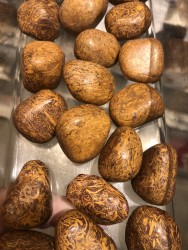 Arabic Stone is also known as Calligraphy Stone.
This stone can help you move on from past traumas and help you learn lessons from them. It can help with writer's block. It can help you remain strong and help you through depression. Can also help with creativity. 
Size ranges from .5" to 1"
Colors may vary.